Principal's Welcome
As the proud Principal of John Fawkner College, I welcome you to our community. Our community is one that constantly challenges our students to reach their learning potential and achieve their academic best.
John Fawkner College is a school in a period of significant change and growth and is setting a reputation for being a truly successful and popular school because it has promoted our community values that really matter: respect, commitment, academic success, and continuous improvement.
As principal, I am committed to upholding these values and high standards, to ensure we continue to be the school of choice in the area. We continually look at ways to improve our academic outcomes by offering a supportive environment that is warm, caring and provides a high level of individual support.
John Fawkner College takes pride in uniting learners from a diverse community with a respectful and adaptive environment that fosters enjoyment in learning and the motivation to achieve excellence. This vision is implemented using the Fawkner Model.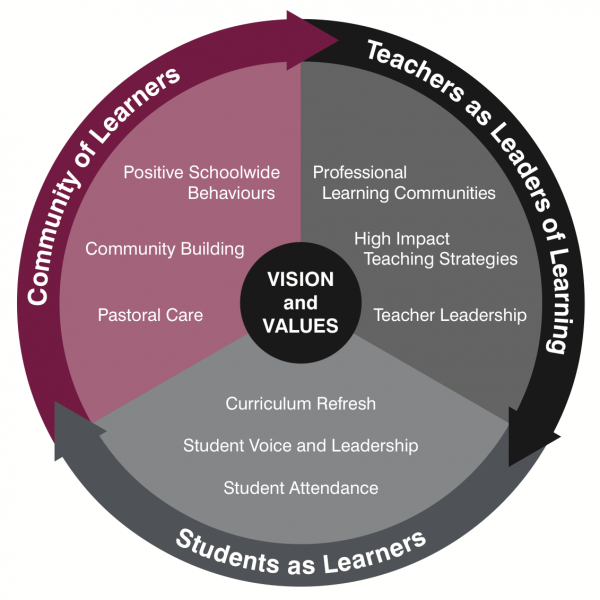 Following the Fawkner Model we are developing an even stronger culture of learning and teaching and we are continuing to improve so that we are providing the best possible educational opportunities for our students. Students are at the centre of our approach to teaching and learning and our decision-making. In our commitment to monitoring the impact we are having on student outcomes and working together with parents, students, staff and community we have recently undertaken an extensive review of our progress over recent years and we have developed the next four-year School Strategic Plan.
You, as parents, can expect that your children will receive the very best opportunities to succeed with their education, in a safe and academically-challenging environment enriched by a vast and exciting extra-curricular program. The staff and I are dedicated to fulfilling this expectation. We will never tolerate anything less than maximum endeavour.
At John Fawkner College, we are committed to the development of the whole student and are committed to knowing our students as individuals, to monitoring their progress, setting realistic goals and cultivating their talents.
Communication for students, families and our community is essential and our website is an important means by which we communicate with the school community. Take the time to look through this website and view the rich curriculum programs and extensive extra-curricular offerings. More importantly though, I encourage you to take a tour of our school, during class time, to gain a true appreciation of our culture.
Welcome to our community.
Dr Lisa Vinnicombe
Executive Principal